Smoore's 2023 H1 Financial Report: Revenue at 5.123 Billion Yuan with Over 90% from Overseas Markets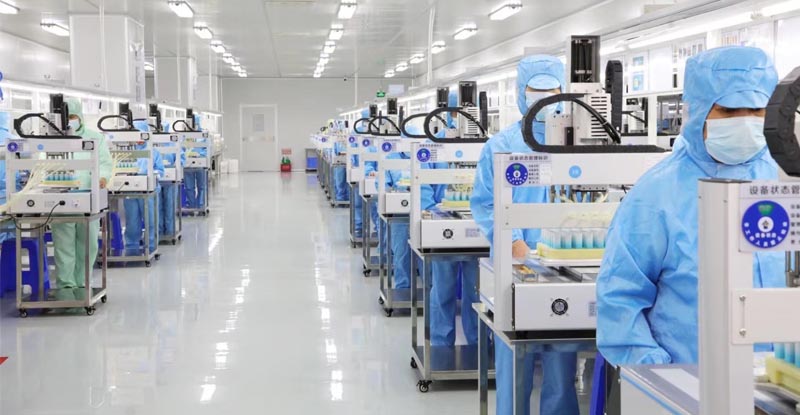 On August 21st, electronic vaporization giant Smoore unveiled its 2023 mid-year performance announcement. According to the financial report, Smoore achieved a total revenue of 5.123 billion Chinese Yuan in the first half of 2023, marking a 9.4% decrease compared to the previous year. After adjustments, the net profit reached 758 million Yuan.
Enterprise Client Business (ODM) Revenue at 44.74 Billion Yuan, Accounting for 87.3% of Total Revenue, with Robust Growth in Overseas Markets
The Enterprise Client Business (ODM) segment reported revenue of 44.74 billion Yuan, representing a significant portion of 87.3% of the total revenue. Notably, there was a substantial 30% year-on-year growth in overseas market revenue. In the United States, revenue accounted for 40.2%, experiencing a substantial growth of 27.7%.
Furthermore, revenue from European and other markets showed an impressive 32% year-on-year increase. Particularly, the rapid shipment of disposable products led to an astounding 369% year-on-year revenue growth.
The report also highlights significant variations in Smoore Group's sales performance across different global markets:
United States Market: Revenue growth attributed to maintaining the top market share in the closed-system cartridge products for large customers and further enhancements.
Domestic Market: A significant decline, experiencing a steep drop of 96.3% compared to the same period last year.
European and Other Markets: Significant growth due to the upgraded ceramic vaporization core technology platform, FEELM Max, resulting in a substantial increase in revenue share from disposable products.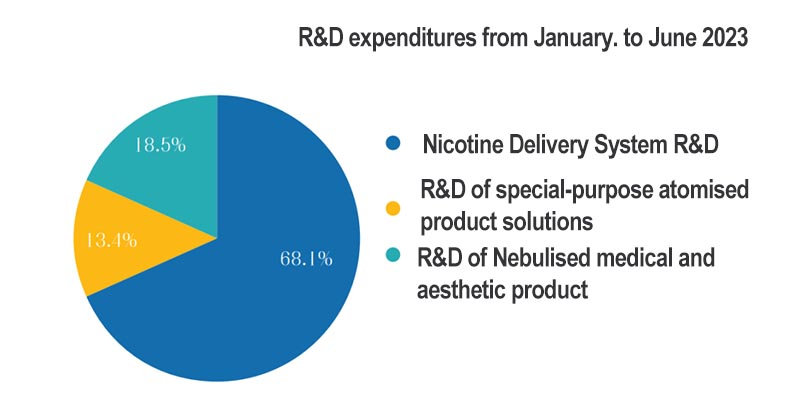 Regarding research and development, Smoore continued to invest heavily, exceeding 600 million Yuan, representing a 1.8% increase from the previous year. Electronic vaporization products and heated non-combustion products accounted for the highest share of R&D expenditure at 68.1%, followed by specialized vaporization products and vaporization medical and beauty products.
Of particular note is the increased R&D expenditure for vaporization medical and beauty products, which rose from 4.3% in previous years to 18.5%. This indicates Smoore's intention to explore new avenues in the field of vaporization medical and beauty products.